Our Mission
TRANSPARENT PRICING, LUXURY QUALITY, SUSTAINABLE MATERIALS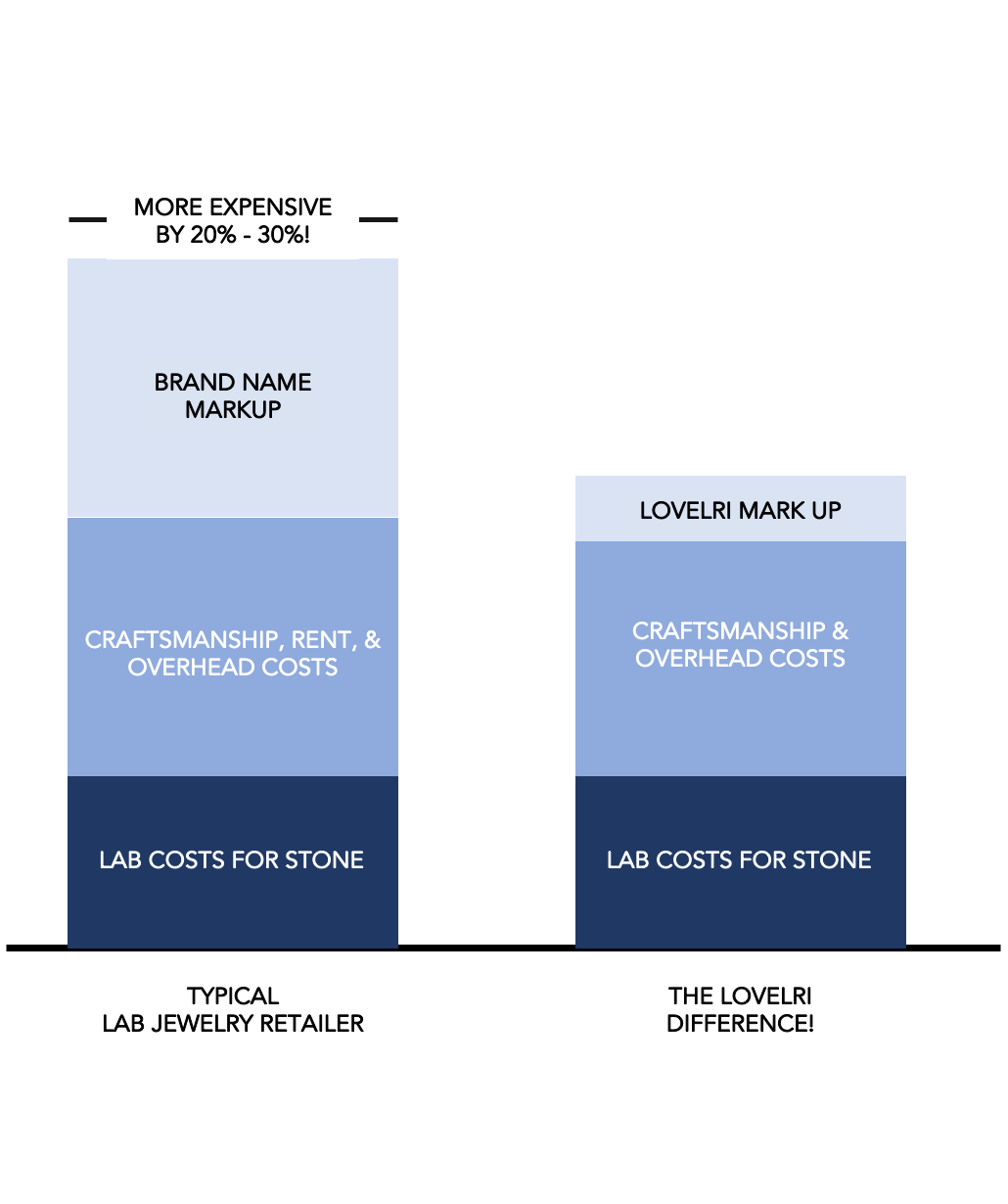 What is Transparent Pricing?
Transparent pricing means that you are clear on the value of what you're paying for. We give the power back to YOU while we remove the traditional 2x-3x markups that other diamond or moissanite companies make on your engagement ring. 
Why are we giving you this option to choose your own price? Because we want to break free from the stigma that Engagement Rings should cost "3 months of your salary". 
We want to remove the barriers and social pressures often placed on people. 
We want to radically change the way this industry works.
We want you to get your dream ring at the right price for you.
With our 40+ years of jewelry making experience - we are well aware that the quality of our diamonds and craftsmanship can command prices 2-3x higher. We want to be the breathe of fresh air in your search for the perfect ring.
Shop now
OUR VISION
Engagements are the start to your new life together, and should be approached with celebration, not caution.
At Lovelri, we promise to provide you with the most value while using ethically sourced, sustainable, and eco-friendly lab diamonds and moissanites that shine so bright you won't be able to take your eyes off it. Give your loved one the size and sparkle she deserves.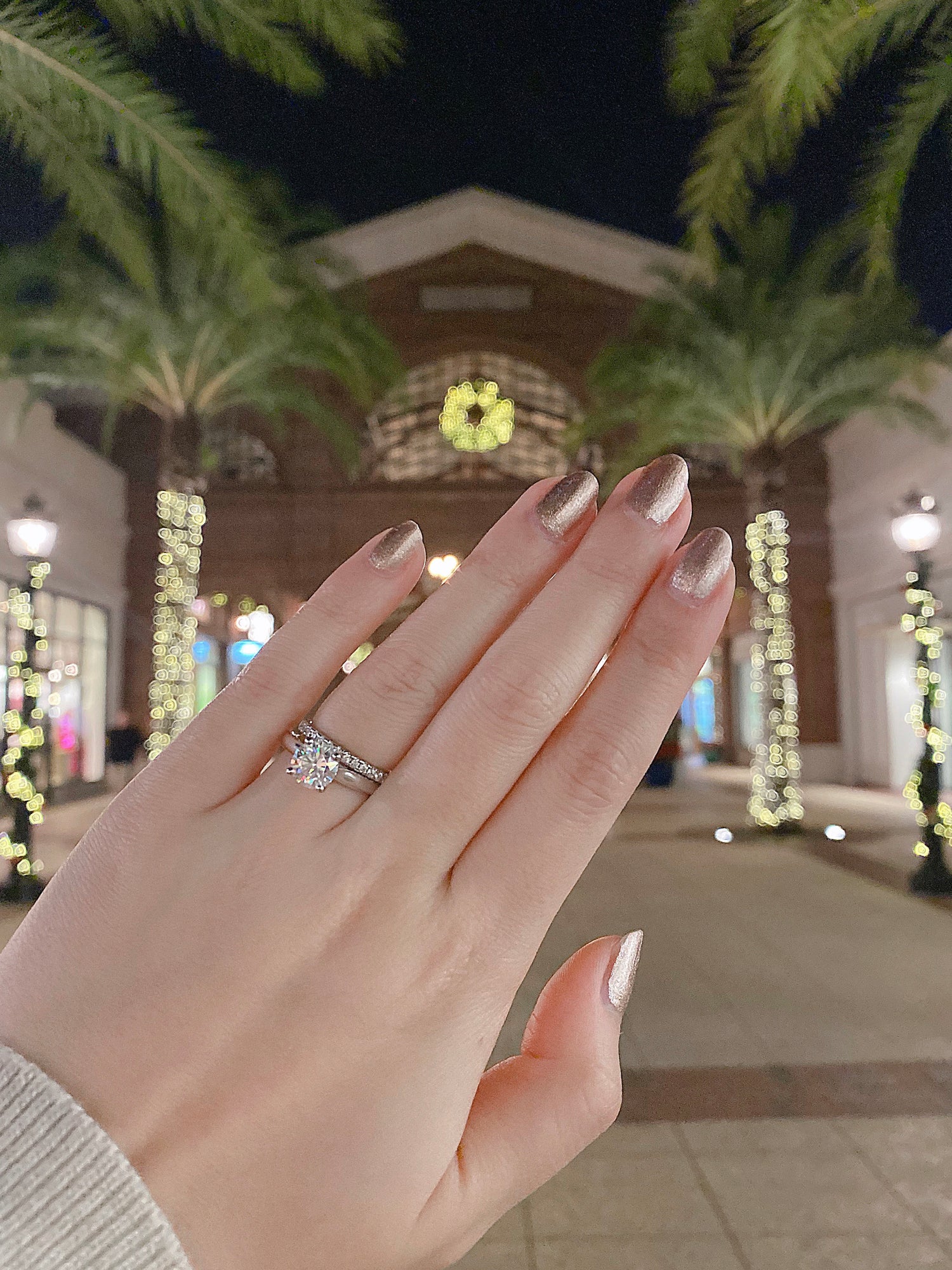 OUR CRAFTSMANSHIP
Our jewellers have had experience from world renowned jewelry houses and made tens of thousands of custom rings. All our rings are crafted in Canada to the highest quality standard and properly inspected before arriving at your door. We wouldn't give you a ring we wouldn't give to our partner or our children.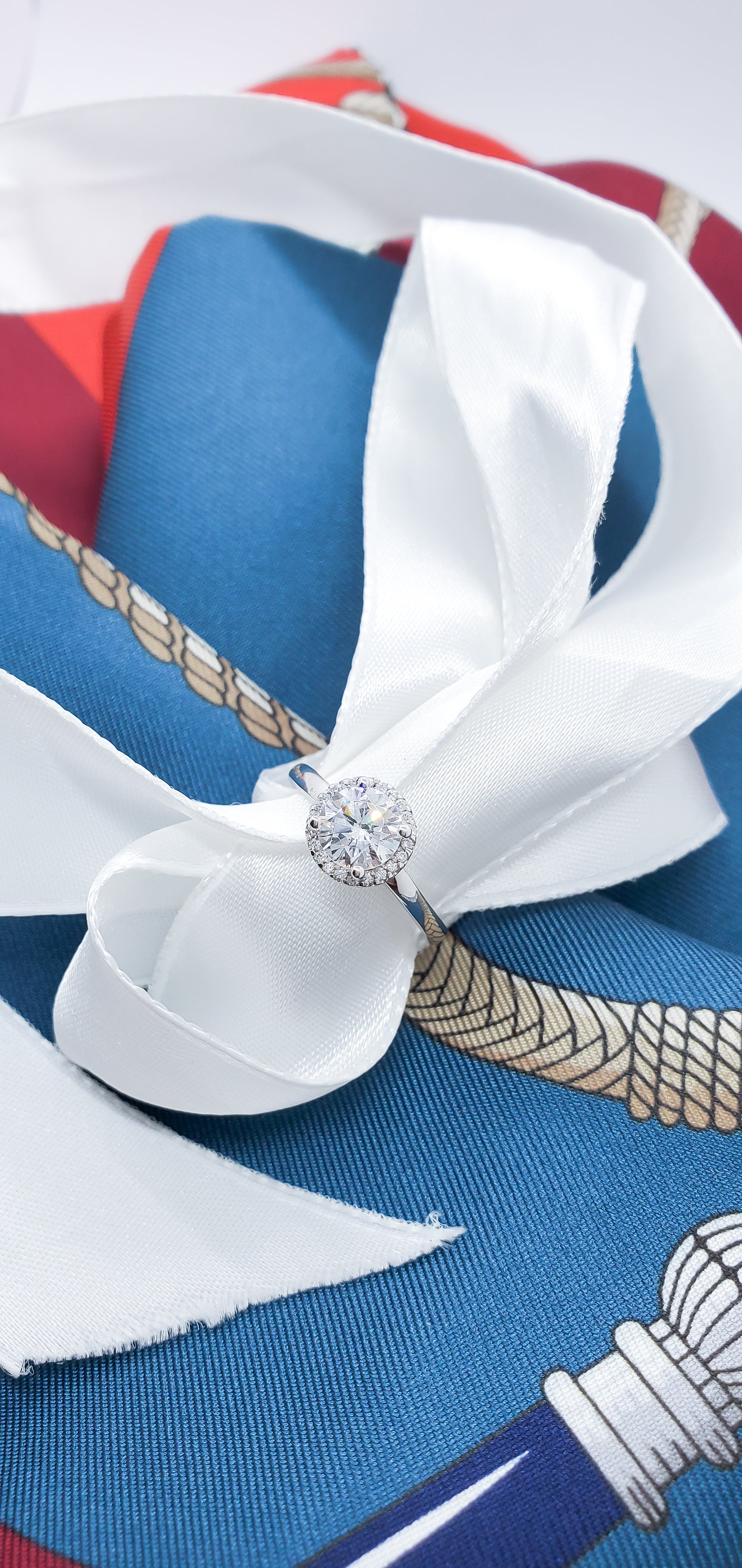 MATERIALS AND CARE
Lovelri works with both lab diamonds and moissanites - both stones are sustainable and eco-friendly.
Our lab diamonds all come with full certificates and are sourced in North America. They are timeless pieces that you can feel good wearing, knowing that it was sustainable for the environment and your wallet. 
Moissanites are beautiful lifetime gemstones from outer space that looks, feels, and shines as bright as a diamond. They are not CZ (cubic zirconia) and will never cloud or blur. This makes moissanites the perfect diamond alternative - a forever stone, just as sparkly, for a price that won't make you compromise. Our pieces are made for you to wear everyday, forever. We hand-pick the top moissanites and we are proud to show you how beautiful these stones can be on our elegant settings. Scared of getting a sparkle bomb? No worries. Lovelri only uses moissanites that have the cut, fire and brilliance that are the most natural.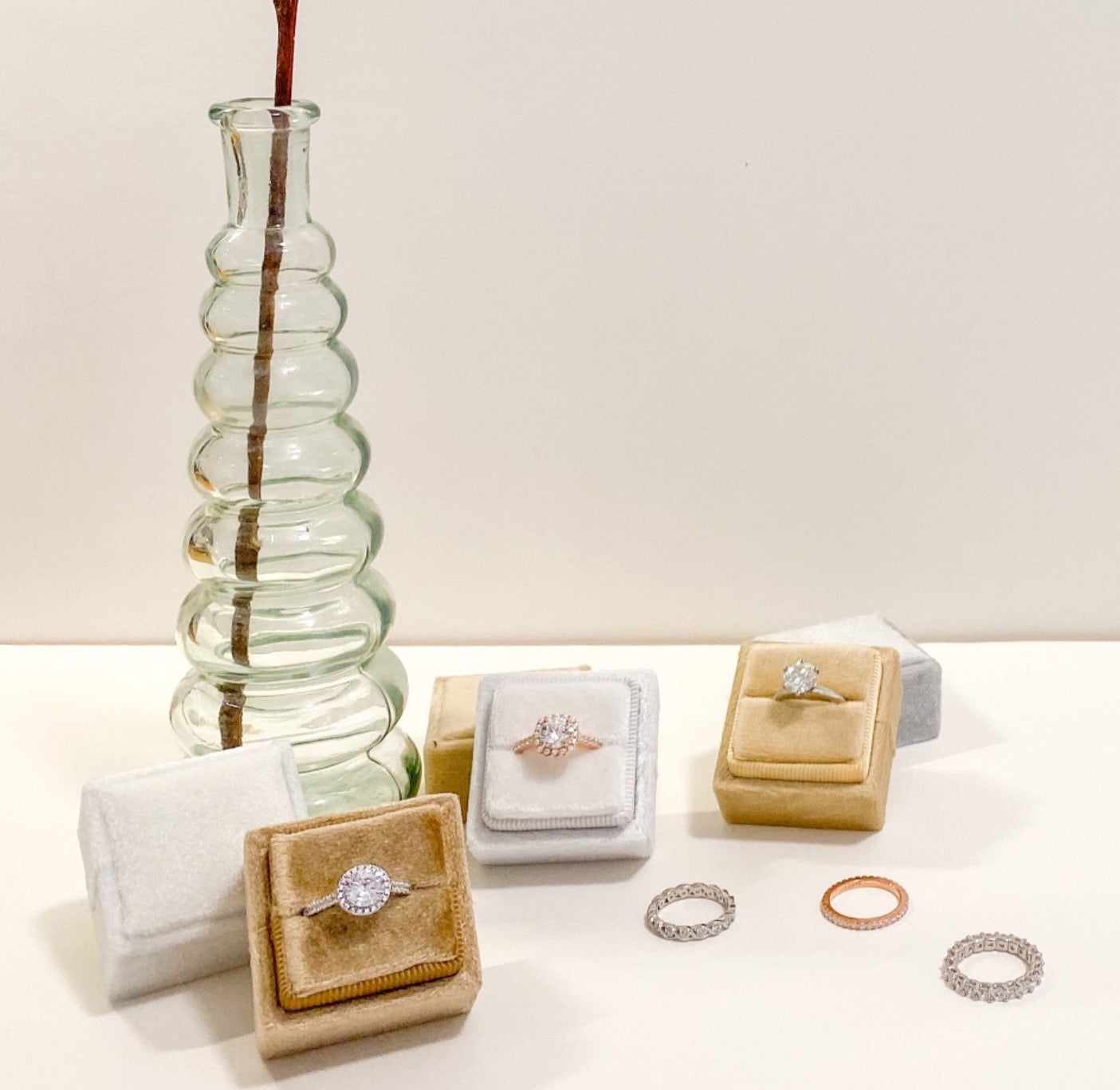 100% SATISFACTION
We are here to provide you with a seamless experience while making this important purchase. In the extremely rare situation where you believe your ring has a defect, we will work with you along the way to make sure you propose with that perfect dream ring! 
Want to learn more? Ready for a custom ring?
We are excited to embark on this journey with you and will help you every step along the way :) Contact us to learn more or just to chat!